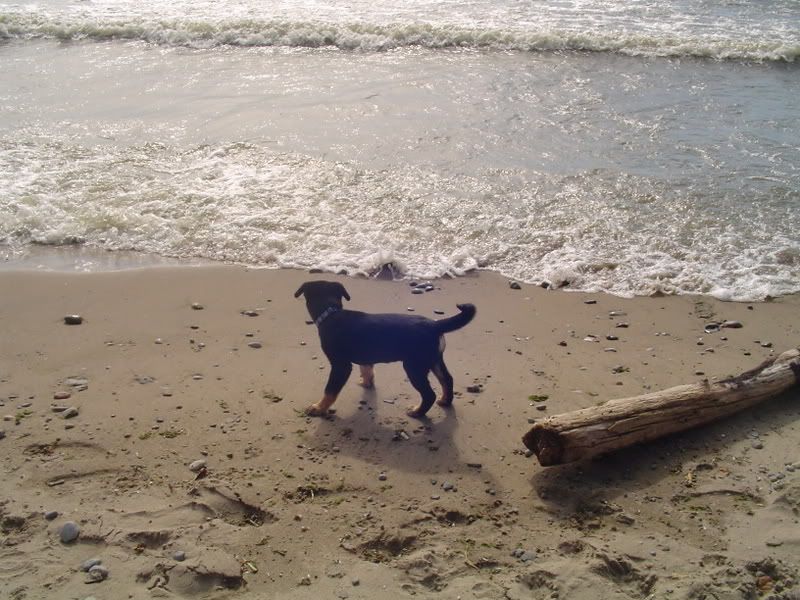 2007-10-10 Cleo's first visit to the lake.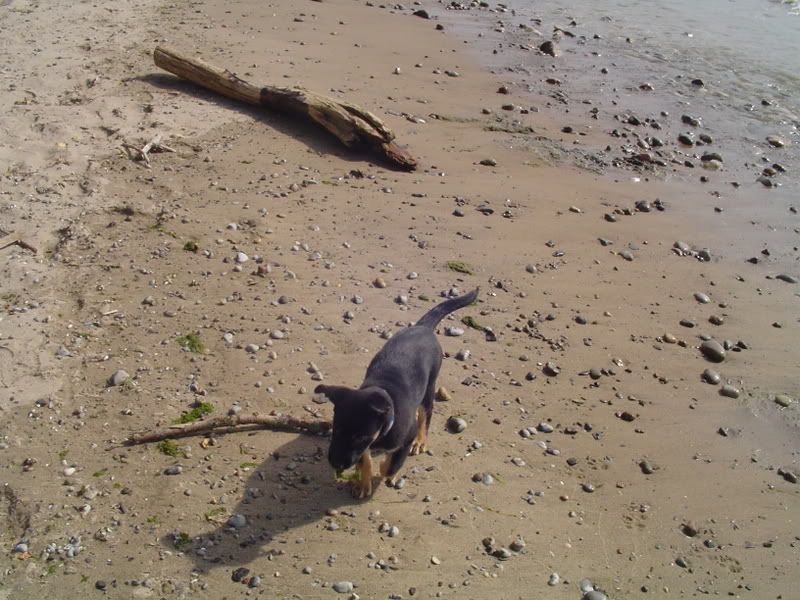 Run, play, stop, sniff, play some more...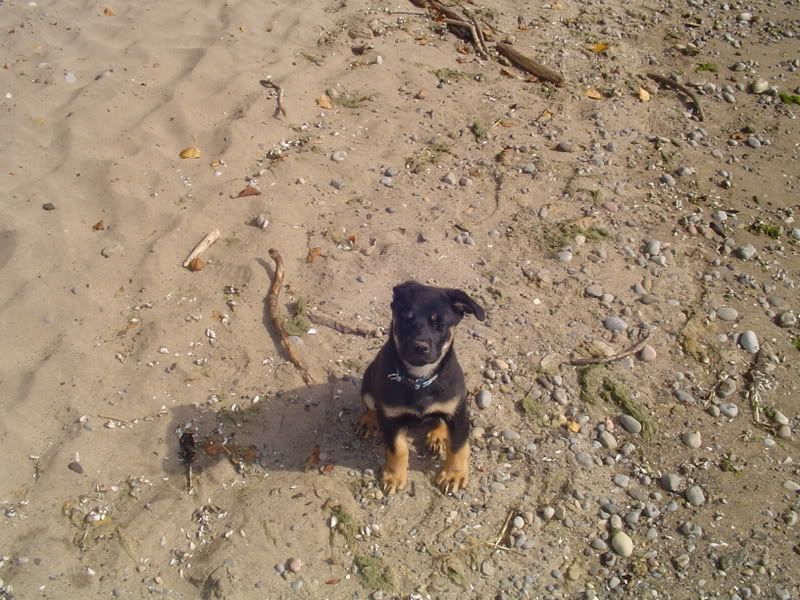 EXTREMELY windy. I'm going for the windswept ears look - it's very "in" this year yanno!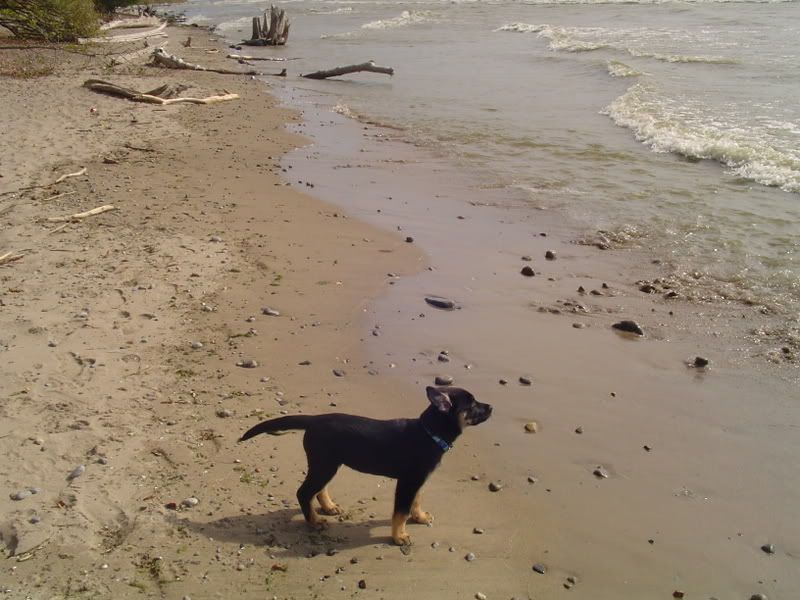 Dog meet Lake...Lake meet Dog...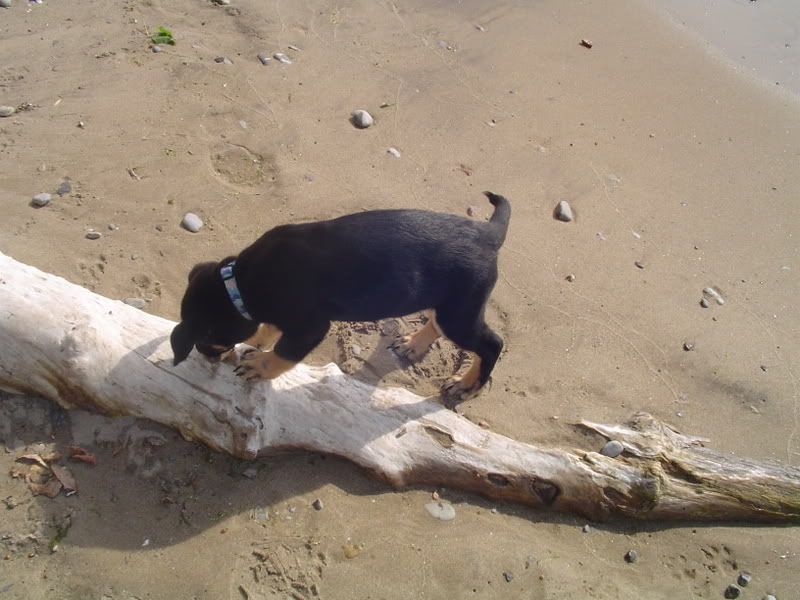 BIG stick!
She just loves it here!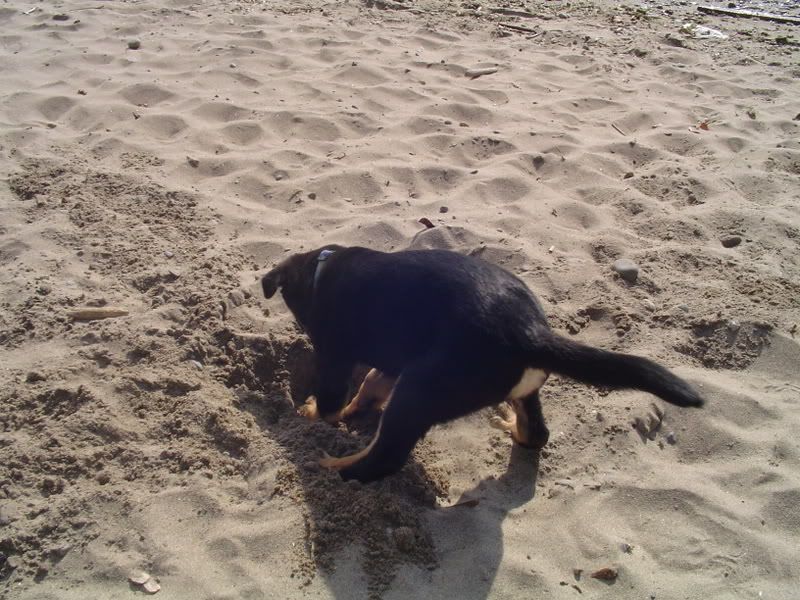 Dig, dig, dig...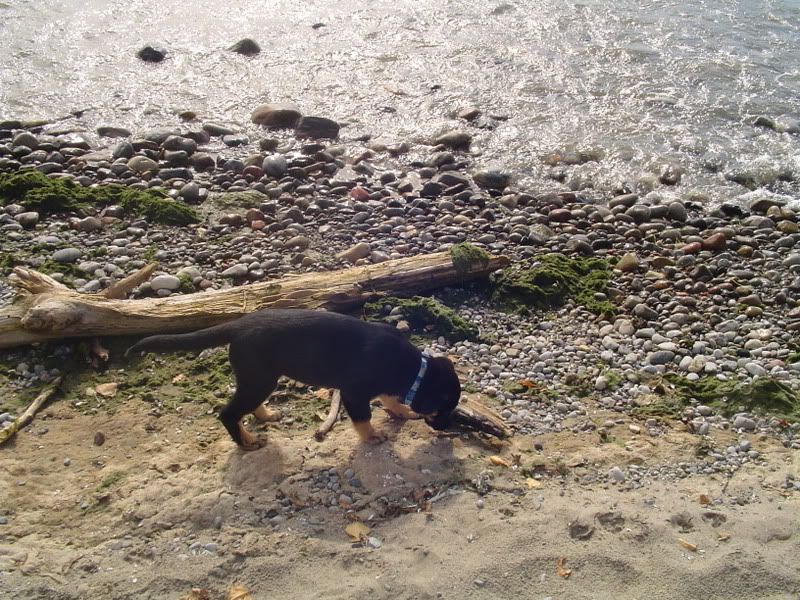 Everything smells so interesting!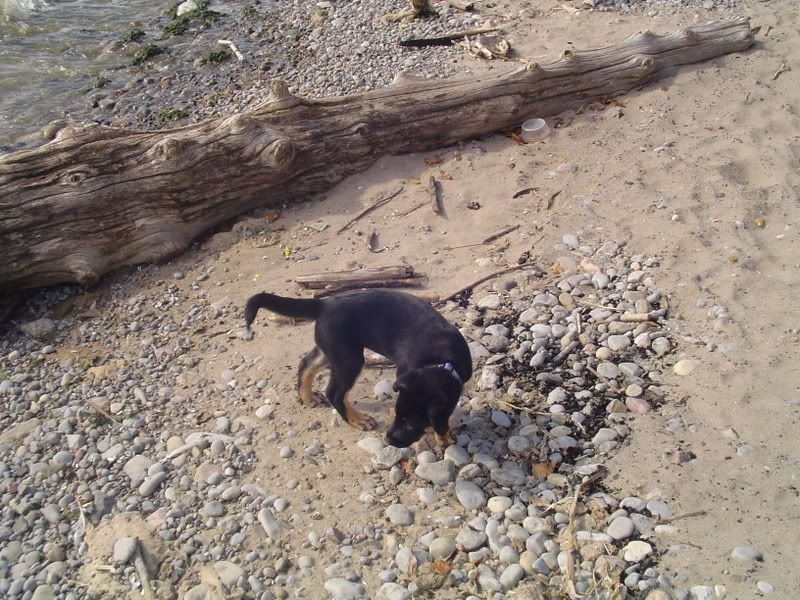 Playing at the shore.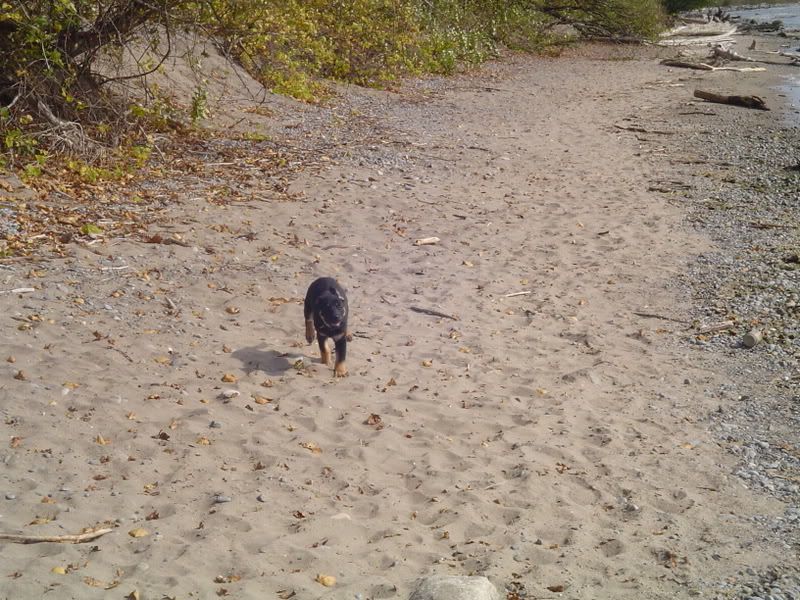 Puppy power!!!! (at mach 10)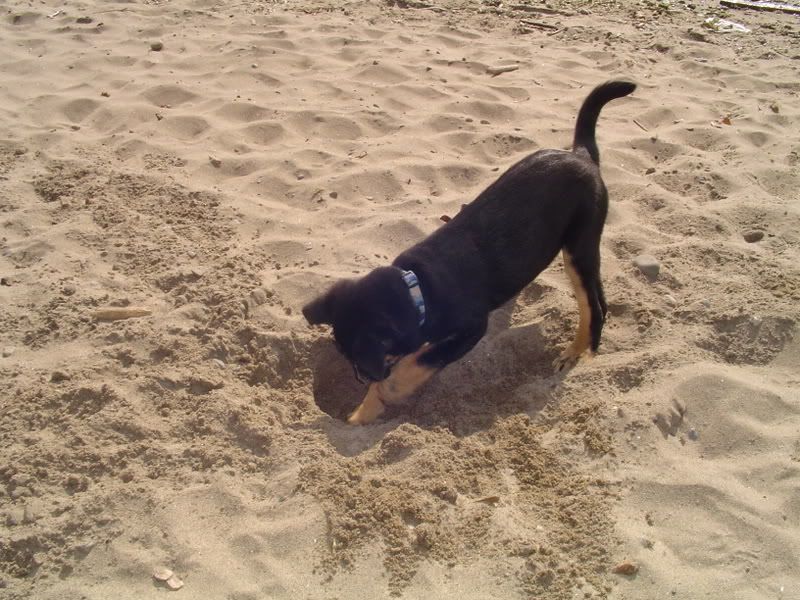 dig...dig...dig some more!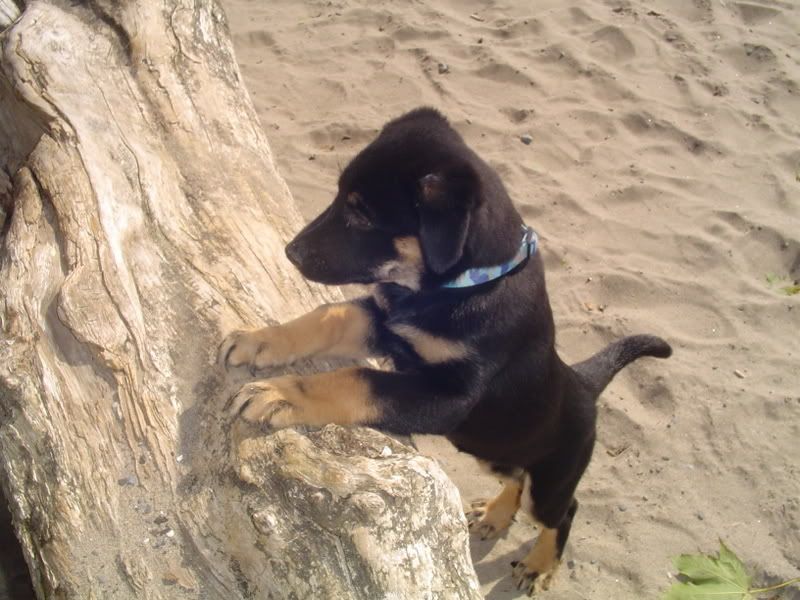 Checking out the view.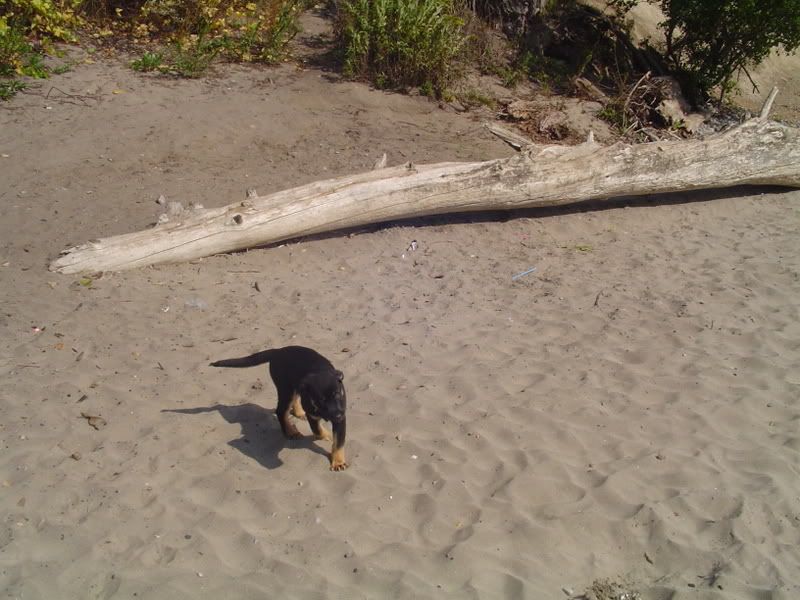 She wants to be a beach bum when she grows up.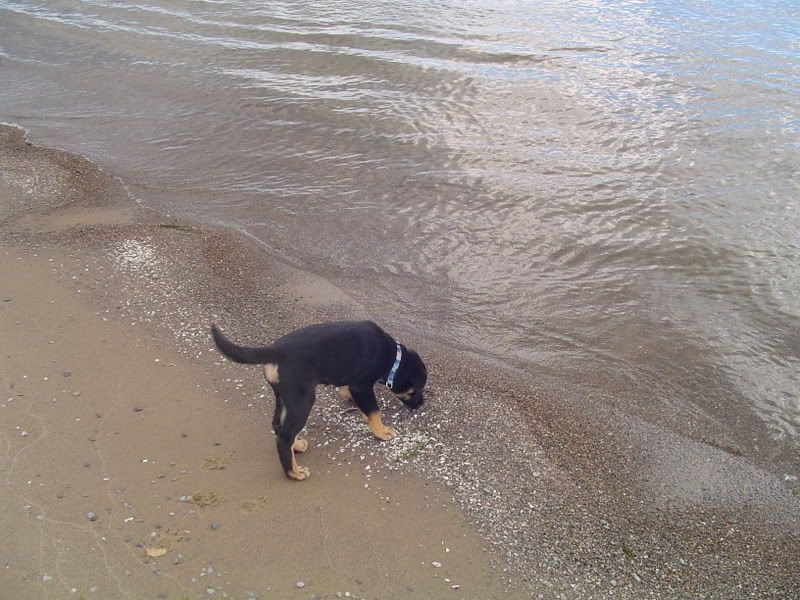 Checking out the water's edge.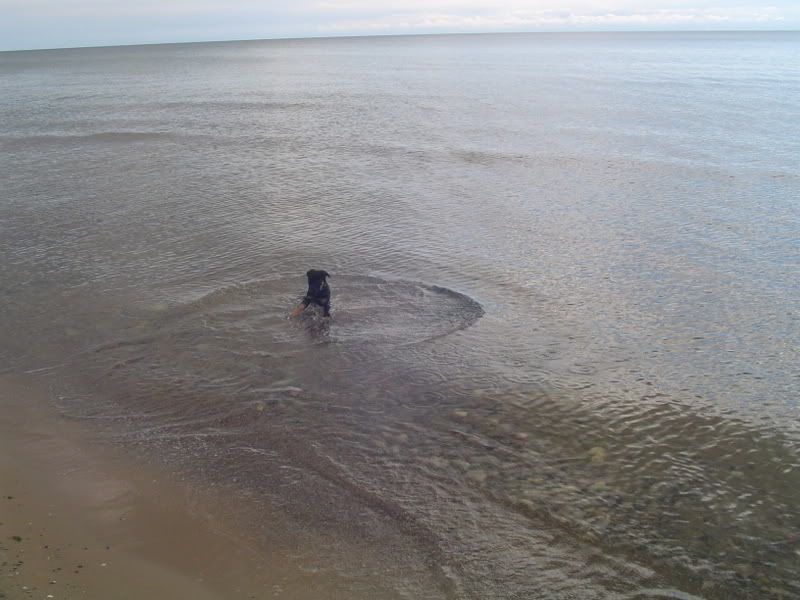 I can see the Labrador in her is making her a true water lover!! The lake in October though? Brrrrrr!