Cleo and I took a walk out by the construction site 2 weeks ago and naturally I was thrilled to see we have curbs on our new roads!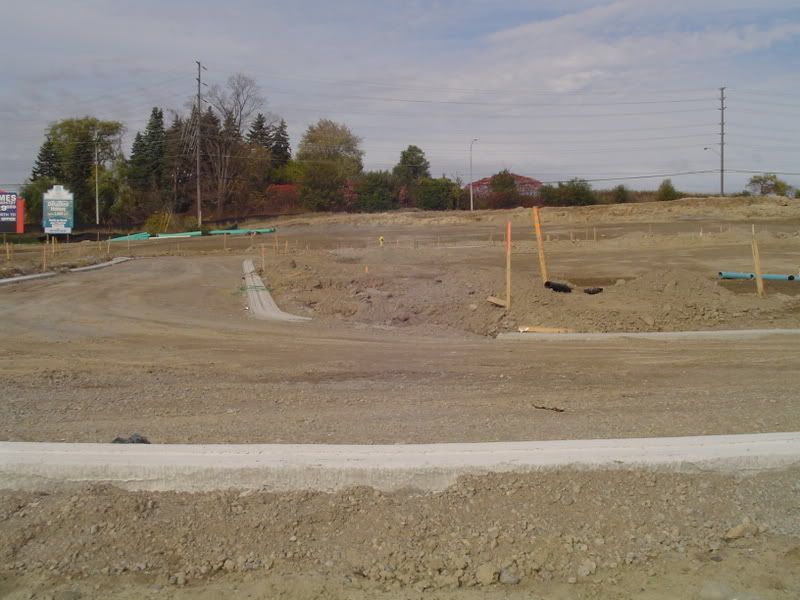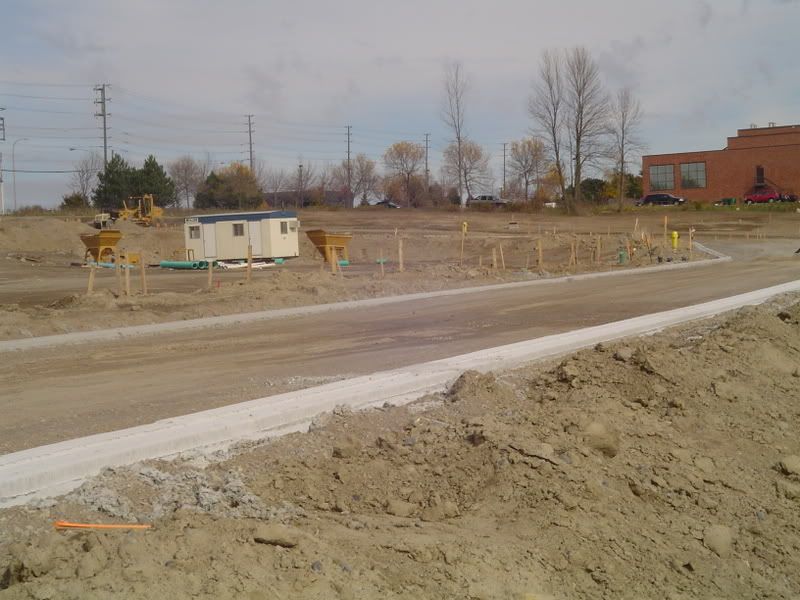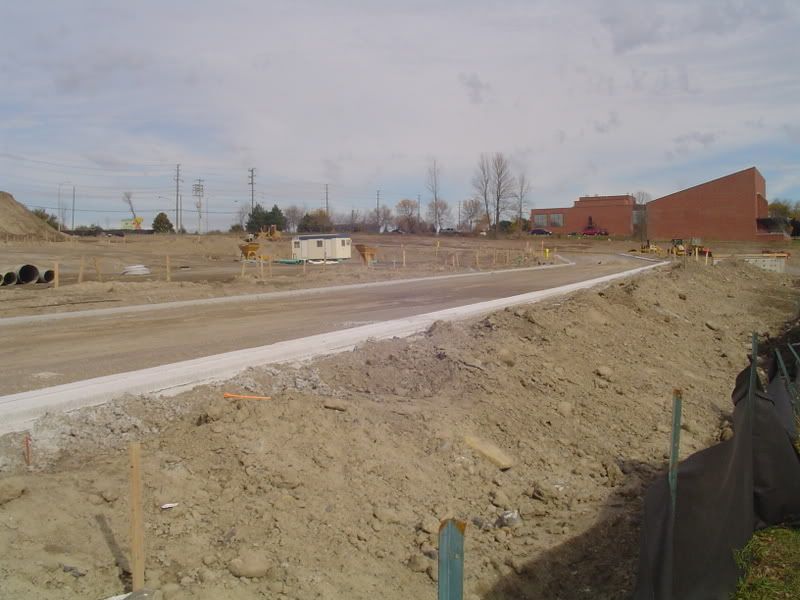 I fired off an email to my contact at the builders, and he told me they'd be doing the temporary tarmac within the next few days...and then the builders will be moving in!! (Thank heavens because if we can get the foundations poured before the ground freezes they can build all through the winter).
So Monday Cleo and I hit the road again...literally! They have laid the temporary tarmac and we were even able to walk our new roads!! Awesome!